Stryker Local Schools, 400 S. Defiance St., Stryker, OH 43557
Students of the Month
May
"DEDICATION"
Trayveone Reeser
April
"CITIZENSHIP"
Melissa Kinkaid
March
"RESPECT"
Chad Ruffer
---
Spotlight on 4th Grade
---
High School Students of the Month 2015-16
---
---
Stryker Students Experiment with new 3D Printer!
Kindergarten Classes Celebrate Dairy!
---
50 Chicks in the FFA Ag Shop!
---
Audra is Scholastic Art National Medalist!
Congratulations to our first ever Scholastic Art National Medalist, Audra Rupp! In addition to Audra's Scholastic Gold Key award, she was also awarded a National Silver Medal for her colored pencil drawing "Grandma's Memories". In the winter, students from across the country and from places abroad submitted nearly 320,000 works of art and writing to the 2016 Scholastic Art & Writing Awards. Nearly 18,000 of the total works of art earned regional Gold Keys and advanced to NYC for national judging. Of those Gold Key works, just 2,400 received National Medals! Audra's work is one of the top 1% of the artwork submitted to the 2016 Scholastic Awards! Her work as well as others has been identified by panels of creative professionals as the most talented young artists of the nations. Audra's silver medal artwork will not be able to be shown at the Carnegie Hall due to space limitations, but will be in their published online artwork portfolio of all Scholastic Art national winners. Her artwork, photo, audio message, & video message will be published in their online artwork catalog. Soon you may visit www.artandwriting.org to view all the 2016 national artworks.
---
---
Audra Receives Honorable Mention!
---
Art Students Experiment with New Tablets!
FFA Week Winners
"Drive Your
Tractor to
Work"
---
Jacob R. is "Muddiest Truck" Winner
---
---
FFA Week
FFA "Dress like a Farmer" Winners!
---
Sterling sings at Stranahan Theater!
---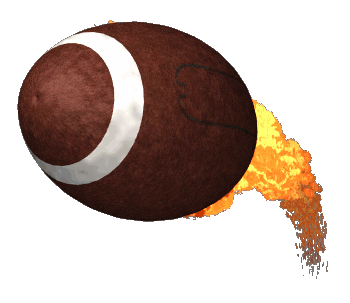 Football Returns!
The Stryker Board of Education and Administration would like to share the following information regarding Stryker Panther Football, as another opportunity to encourage students to remain in the district.
Ø The decision to start Football was based on retaining our students, as the majority of students leave for Athletic reasons.
Ø Improved Testing Scores and enhanced academics, new programs and returning of programs, addition of Clubs and FFA have already been implemented, as well as technology based learning enhancements for the students, such as 1 to 1 devices.
Ø Student data, surveys and enrolment data were used in this decision process to start Football.
Ø *Starting Fall 2016 -The Football Program Plan is a 3-4 year start up plan
· We will offer a Jr. High Program and a HS Program this Fall
· Actual games will take place and played by our students this Fall, for both the Jr. High and HS as a JV team
· Most likely the JV games will take place on Mondays after School or Saturday Mornings
· Jr. High Games will most likely take place on Thursdays after school.
· Elem. Grades 5 & 6 Football program will be determined once a coach has been hired. We believe this persons input is necessary
· Posting of the Head coaching position has already been completed
Ø All Coaching Supplemental Salaries will come from the Supplemental Salary Schedule, as part of the negotiated agreement with Stryker Education Association. ( Estimated to be 30K to 35K)
Ø All equipment purchases that have a lifespan of 5 years or more, will be from the PI fund
Ø Estimated costs for basic Equipment Start up at 45K to 50K
Ø A Football Scoreboard has already been donated to Stryker Local Schools from Patrick Henry Schools. Thank You to Patrick Henry Schools.
Ø Stryker Students have the option for Dual Sports
If you have any questions or concerns, feel free to contact Mr. Johnson at 419-682-2841
---
Congratulations to Audra Rupp and Jacqueline Wisnewski for their 2016 Scholastic Art Awards!
Audra was awarded the honor of a Gold Key for her colored pencil drawing "Grandma's Memories" and the artwork will go on into the national judging. Jacqueline was the recipient of an Honorable Mention for her painting "Drowning in Despair". Both artworks will be displayed in the regional exhibit at the Fort Wayne Museum of Art starting February 14th through April 10th. Great Job Artists!!
---
Student Makes Coat Racks for Pre-School
State FFA President Visits Stryker
On Thursday, September 24, Matthew Klopfenstein came to our school. While Mr. Klopfenstein was here, he taught us the importance of integrity and how it affects our day to day lives. Klopfenstein used a representation of this by putting my classmates and I into separate groups. While in these groups, he made us empty a whole tube of tooth paste. Once this was done, he then said "put the tooth paste back into the tube". We then started eating the tooth paste and trying to push it back into the tube with our mouths! All and all Klopfenstein was a very good speaker and we, the Stryker FFA would love to see him back again.
Tyrel Patterson (Reporter)
---
---
Stryker Local School District is 3rd Best
"Bang for your Buck School District" in Ohio
Veteran's Day 2015
2nd Grade with their "Hands of Service Flag"
Grade 2-4 Coloring Contest Winners
---
Stryker FFA is back! New Officers Lead the Way!
Officers for 2015-16
President: Brett Johnson V. Pres. Dylan Grimm Sec: Mark Short
Treas. Colton Benson Reporter: Tyrel Patterson Sentinel: Colin Anders
Advisor: Mr. Arnos
---
McTeacher Night is Successful!
---
Elementary Quiz Bowl Team is Runner-Up!
---
---
features online classes for all students enrolled and not enrolled in a public school. For more information, go to www.abc-nova.org.
---